Kaspersky CEO Eugene Kaspersky and the Dean of the Information Security Graduate School at Korea University, Heonyoung Kwon, both attended the MoU signing ceremony at the Korea University Seoul Campus where they penned the agreement.
The MoU will see Kaspersky and Korea University collaborate to improve cybersecurity education and research to foster excellence among cybersecurity specialists in Korea. The agreement includes potential areas of cooperation to strengthen security of the computing environment:
developing applications for operating systems;
providing educational programs;
promoting joint research projects, and mutual support.
Eugene Kaspersky also gave a guest lecture on cyberthreat trends and the development of Cyber Immunity – an approach to building IT solutions with "innate" protection. The lecture was hosted by the Graduate School of Information Security at Korea University and the Smart City Security Education Research Center, under the aegis of the 4th stage BK21 project.
"The purpose of this partnership between Kaspersky and Korea University is to advance cybersecurity education and research in South Korea. We need to work together to develop the expertise and skills needed to combat today's cyberthreats, ever-evolving both in volume and sophistication. This partnership will help foster better cybersecurity professionals in Korea and create a more secure digital world."

Eugene Kaspersky, Kaspersky CEO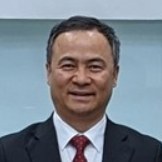 "We are delighted to have entered into an agreement with Kaspersky, a world-renowned cybersecurity company. Together we can improve cybersecurity education and research in Korea. In today's world where cyberthreats are constantly evolving, we are providing our students and faculty with the knowledge and skills they need to combat cyberthreats. Cultivating expertise is an important issue, and we look forward to working closely with Kaspersky to achieve this goal."

Heonyoung Kwon, Korea University Information Security Graduate School Dean