Have you ever wondered how fast the wind needs to blow for cows to fly? Recently, a team from Siemens used simulation to determine that it has to be approximately 1,000 km/h. A funny but illustrative example of using technology in practice.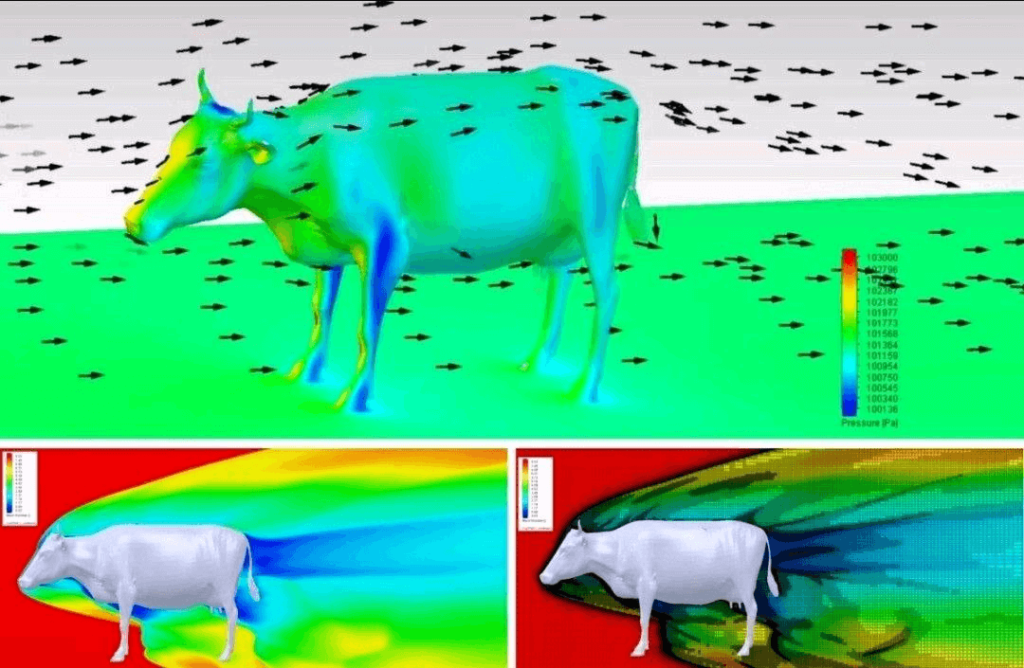 It's interesting that the idea behind simulation is also similar to Cyber Immunity. Consider the value of simulation: it helps check all scenarios (even the negative ones) in advance on a digital model so you can optimize the system design and eliminate weak points even before creating the physical system. It's much cheaper than doing this when you already have a real system.
In the world of cybersecurity, Cyber Immunity has a similar idea behind it. You need to check and eliminate all the possible negative scenarios at the architecture level before the system is created. This way, you won't have to check and eliminate them in the final system at the application code level with add-ons. This is cheaper in terms of a system's total cost of ownership.
Furthermore, since the architecture of a Cyber Immune system is free of insecure states, there's no need to continuously chase down cyber threats (e.g. with patches) to keep its security up to date. It's already protected, even from threats that don't exist yet.
So while simulation can help make cows more aerodynamic, Cyber Immunity can protect them from both existing and future infections 🙂
Considering negative scenarios ahead of time and addressing them at the architecture level is an economical, safe, and efficient strategy.
Source: https://lnkd.in/ekq_WPx6